Effortlessly enhance your search performance
Actionable Recommendations
When time is of the essence, you need tools that create maximum impact with minimal effort. Actionable Recommendations makes it possible to optimize your search with just a few clicks.

Say goodbye to generic recommendations and hello to a more personalized and effective search experience. Unlock the full potential of your search data with Actionable Recommendations.

Insights tailored to you
What are Actionable Recommendations?
Actionable Recommendations goes beyond traditional analytics to bring you tangible improvements. The Actionable Recommendations provides tailored recommendations to improve search performance based on your search data and machine learning.

These recommendations provide a dynamic and individualized approach to search optimization. By analyzing low CTRs, triggering terms and broken links, Actionable Recommendations provides insightful ways to boost specific pages, fix page rankings or banners, or create new content without spending your time analyzing the data.
Optimized search in minutes
Preview Actionable Recommendations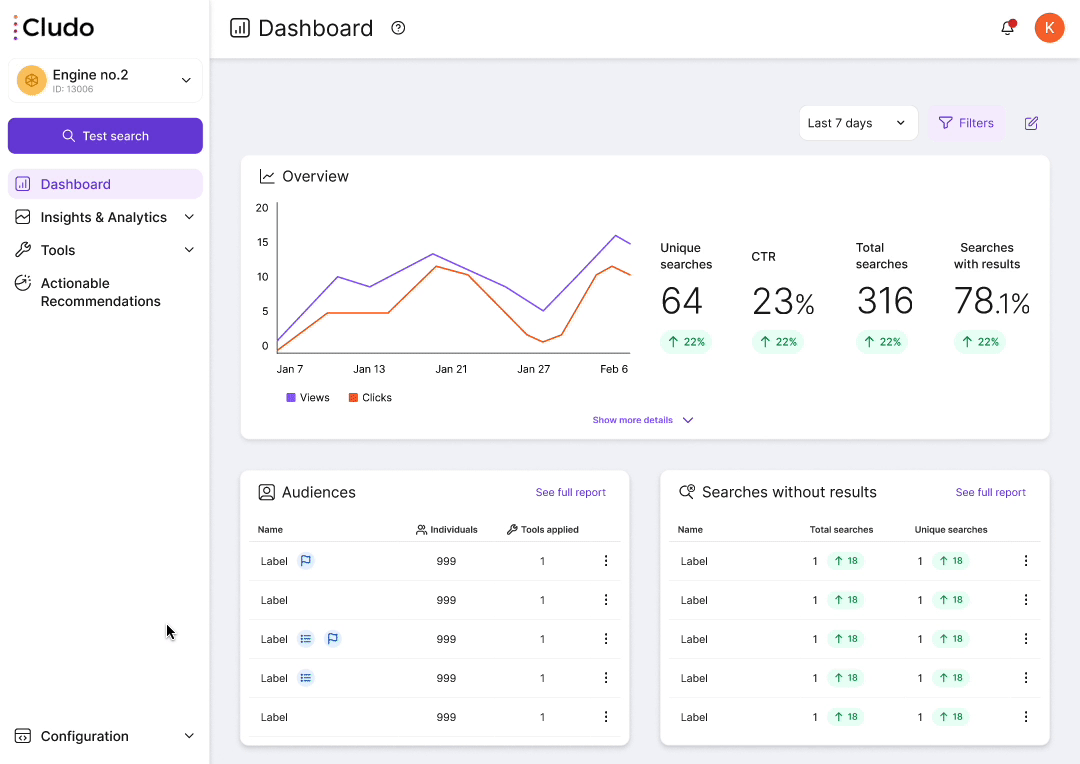 Transform your search with just a few clicks!
Recommendation types:
Recommended triggering terms to activate specific banners based on visitor activity.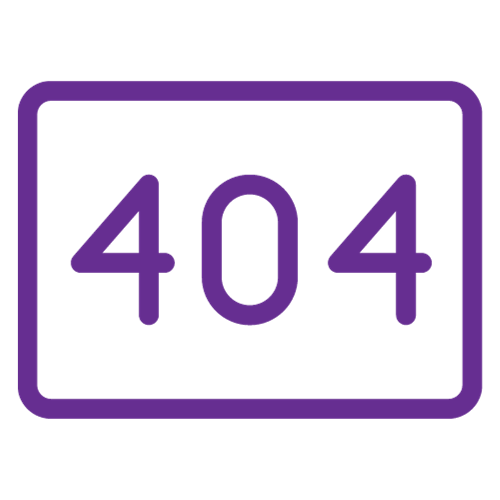 Banners: Broken links
Recommendations for fixing banners that respond with 40X or 30X.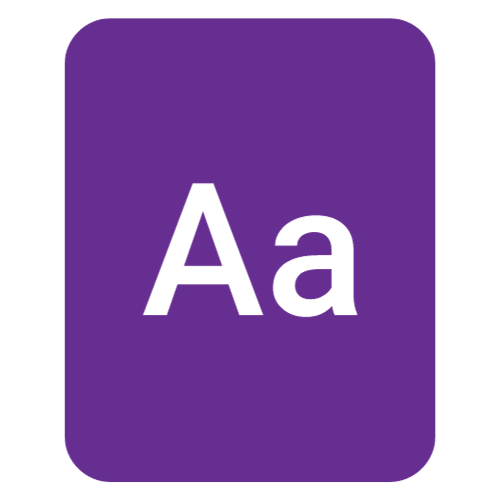 Behavioral synonyms
Suggested synonyms for search terms with low CTR, based on visitors' past searches and existing content.
Page Rankings: Inactive links
Recommendations for fixing one or more of the ranked pages are no longer present in the index.
Suggestions for removing MyCludo users due to no activity for the last six months.
Suggested content to create based on high-search-volume terms with low CTR.
Recommended new page rankings to create with applicable key terms and relevant pages.
Page Rankings: Page removal
Suggestions for removing specific pages within Page Rankings that bring the overall search relevancy down.
Recommended triggering terms for activating specific page rankings based on visitor activity.
Let Cludo do the work for you
The benefits of Actionable Recommendations
Optimize with ease
Our tool is intuitive and straightforward. With just a few clicks, you can optimize your search engine for the best performance.
Take your search to new heights
Say goodbye to mediocre search experiences and hello to relevant, top-notch results that will keep your visitors engaged and satisfied.
Make data-driven decisions
Data is key to making informed decisions. Actionable Recommendations give you all the insights you need, right at your fingertips.
Insights tailored to you
Following the newest trends and technology
To stay ahead of the curve in the digital landscape, it is essential to continuously add new recommendation types, stay updated with the latest trends, and utilize the latest technology, such as ChatGPT and NLP. With Actionable Recommendations, you can be confident that you are always using the most advanced and effective techniques to optimize your search engine.