Councils
Enhance your council website with intelligent search
Your website is one of your most valuable assets. It should work for your team and your residents.
If a site visitor has an important question, you don't want anything to stand in the way. Cludo's search tools will give you the control to analyze search patterns, identify missing or buried pages, and send users directly to the most relevant content.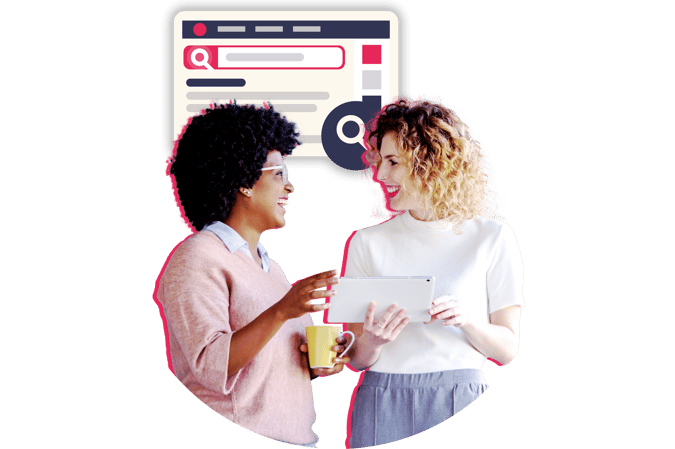 Features
Advantages of intelligent search
Cross-site search
Do you need information from multiple domains to appear in one convenient search? With cross-site search, our platform can search across multiple sources to combine all of your existing content under one search index.
Compliant and accessible
At Cludo, we build search to fit your needs. Our technology follows EU GDPR regulations and also offers voice search and web content highlighter functionality to help you best serve residents.
Data Masking
Keep user data secure. If a user accidentally enters private data into your search bar, our intelligent search solution detects the patterns associated with this private data and masks it within your search analytics.
Promote self-service
Cludo's intelligent and user-friendly search experience makes websites more self-service, and cuts down phone traffic by guiding visitors directly to the information they are looking for.
Guide residents to relevant content
Site search that fits your council's unique needs.
Your website serves a multitude of audiences, and they're all looking for something different. Enter Banners.
Our integrated search Banners display at the top of a search results page for specific searches. With Cludo, you promote school term dates or voter registration deadlines to the people that are most likely to look for them.
Testimonials
What our councils say
Cludo's software is very easy to understand. It is a really useful and simple interface to use. It's not there for the sake of it, it helps the residents.
As we plan on re-engineering the website, the intents will help us make crucial decisions about the new information architecture and design by telling us what our audience is looking for. When we know what they want, we develop our offering to cater to their needs.
Personally, I use search a lot even though I know where things are on our site. It's good to use the search because then you get the user experience. If it's not bringing up what it should be, we can tweak the Page Rankings in order for users to get the information they need.
The power of search
Resources
Relevance for every resident