What's new?
Product Updates
Read on for latest updates to Cludo's product.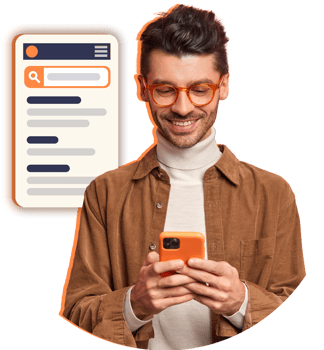 September 4, 2023
Introducing Cludo Q&A Chat in MyCludo
At Cludo, we are thrilled to unveil the latest addition to our suite of intelligent search solutions: Cludo Q&A Chat, now available within MyCludo. This groundbreaking feature leverages ChatGPT's advanced deep learning model to transform the way you interact with your search data. Here's what you can expect from Cludo Q&A Chat: https://www.cludo.com/qa-chat
July 12, 2023
Introducing Actionable Recommendations
Actionable Recommendations takes your search data analysis to the next level by providing actionable insights. Going beyond traditional analytics, our innovative approach combines advanced analytics techniques and machine learning to deliver tailored recommendations that will drive tangible improvements in your search performance. With Actionable Recommendations, you'll not only gain a deeper understanding of your search data, you'll also receive specific and practical suggestions on how to optimize your search strategy. Say goodbye to generic recommendations and hello to a more personalized and effective search experience. Get ready to unlock the full potential of your search data with Actionable Recommendations.



May 22, 2023
Better Analytics performance
We have changed the infrastructure that serves you with Analytics and Insights in the MyCludo application and Rest API. You will see faster response time across the Dashboard and each report. This change will also enhance the way we support reports in different time zones. With these changes, we are also looking into even more useful and detailed reports that will be supported with the new powerful infrastructure.
April 26, 2023
New MyCludo UI
The team has been hard at work to bring a refreshed design to MyCludo. Learn about the new changes you can expect to see here.
April 19, 2023
Icelandic Search Engine
We have made significant improvements to relevance for Icelandic search engines through better scoring of compound words. This update will provide users with more accurate and meaningful results in the first set of results. Our commitment to continuous improvement remains steadfast as we strive to deliver the best search solution for Icelandic users.
March 20, 2023
Coming soon: New MyCludo UI
The team has been hard at work to bring a refreshed design to MyCludo. The updated look will be here next month, but we couldn't wait any longer to tell you! Learn about the new changes you can expect to see here.
February 17, 2023
Plus prefix on trending searches widget
The trending searches widget has now been updated with a new revolutionary icon, known as a plus sign (+). This is done to clearly indicate how your trending searches have gone up since the previous period, and to also make it better match the email notifications. Amazing what a plus sign can do!
February 9, 2023
Cludo Assistant in mobile view
The new Cludo Assistant is pretty cool, huh? So cool in fact we have now made sure it works seamlessly with mobile devices. You can now easily find that how-to article you have been looking for, while inside MyCludo.
February 8, 2023
Google Tag Manager Integration
Do you want to get more out of the wonderful Cludo search data? Well, have I got news for you! With the Google Tag Manager integration, Cludo will send search data to Google Tag Manager in real time, to be reported on and even passed on to third parties. Read all about it in our knowledge base.
February 6, 2023
Introducing our new Cludo Assistant
With the new Cludo Assistant, you can easily look for help articles without ever leaving the MyCludo interface. As you may have guessed the Cludo Assistant is of course powered by a Cludo search engine. Do you want one for your own website? No problem, simply reach out to your CMS.
On top of the new assistant we are also launching a brand new knowledge base with articles on all things Cludo. Learn more about all the Cludo features and get detailed step-by-step instructions for setting them up.
January 25, 2023
Improved total label for origin pages
When looking at the origin pages analysis you will now get a better understanding of the total number at the bottom of the screen. Because with analytics there are so many things to count!
January 18, 2023
Better label support in templates with no categories
Although we are proud of our category support, some of you don't need it. Don't worry, we now offer even better label support when there are no categories to choose from.
January 16, 2023
Better accessibility for instant suggestions
In our ongoing attempt to offer exceptional accessibility in our templates, we have improved the format for how instant suggestions are shown. Easier for everyone to see or hear, but still the same brilliant suggestions!
January 10, 2023
Support for recreating misspellings
We understand, sometimes you change your mind. Maybe that misspelling should not have been deleted after all. No worries, you can now add it again without any error. Because even misspellings deserve a second chance.
December 28, 2022
Reset result page count when searching in MyCludo
When going to page 2 or more of a list of items, like banners and page rankings, and searching for a specific item we reset the view back to page one. As a search engine company we know the importance of being on the first page of search!
December 23, 2022
Search term analysis overview Correctly show the async crawling status
We now correctly hide the lock icon for async crawling when you have this feature in your license. What a nice early Christmas present, huh?
December 20, 2022
Search term analysis overview
The overview widget in the search term analysis now shows the correct number of total and unique searches. If you think the count is still too low, you could always visit your site and make some more searches yourself.
December 16, 2022
Accept misspellings when used in banners
When setting up a new misspelling, we no longer show a conflict because the correct spelling is used as a banner search term. Because sometimes you want to use multiple features for the same search term. Good on you!

Intelligent 404 with empty description
When Intelligent 404 is defined to show a description, and the description of a result is blank, we used to show "NO TITLE". We now show "NO DESCRIPTION". Just kidding, we actually don't show any description.
December 14, 2022
Editing crawler with default image value
When editing a crawler with a default image value, the value will now appear as expected. But don't you worry, the default value was safe and sound the entire time.
December 13, 2022
Danish translation in the account overview
To clarify the period of searches listed in the account overview in Danish, we have updated the phrasing. We considered adding more "hygge" to the English version, but decided it was perfectly fine as is.
November 24, 2022
Update to Google Analytics Integration
Since Google Analytics is moving to version 4, we are now adding support for this as well. Have a look at the possibilities, it's pretty cool! Also, keep in mind that Google will be ending support for standard Universal Analytics on July 1st, 2023. All good things must come to an end.
November 22, 2022
New crawler status: Ignored
When the crawler finds a page with the no-index or canonical tag, or even a URL out of bound, it will not be added to your search index. Good news, now you can see this information directly in the crawler activity with the brand new "Ignored" status.
November 18, 2022
Bulk deleting Synonyms
Bulk deleting synonyms has never been easier. Select one or more synonym groups on the page and hit the delete button. You can even delete all synonyms on the page. And don't worry, you will only delete the synonyms on the visible page, so you don't accidentally remove more than you need to.
November 9, 2022
0 Byte files will be removed from index
When a file exists but has a size of 0 bytes, it will be removed from the search index. In other words, because Halloween is over, we are now implementing a "zero bite policy."
November 3, 2022
See where 404 errors occurred from
When using our Intelligent 404 feature, it is useful to see which page the visitors came from when clicking the dead link, right? We think so too, which is why we made a fix to ensure the referral list now shows correctly in the 404 analytics.
October 18, 2022
Banner Analytics trending values
When looking at analytics for banners, the current number of views and clicks used to assume the previous period was always zero. But now you can actually see if this week's data is higher or lower than last week's. Of course, if the previous week actually had zero views, you can't really see this fix at all.
September 16, 2022
CSV Export for "Search origin pages"
When exporting a .csv file with search origin pages data, you will now get all the data exported, rather than just the current page. Making your quarterly data reports has never been faster!
September 15, 2022
Adding page ranking from "Search without results"
When looking at a search term in the "Search without results" interface, you can now add page rankings directly from the interface and get the page ranking interface. Previously, we just showed you the dashboard, which was pretty nice, but maybe not what you were looking for.
September 13, 2022
Crawling numbers called "numbers" clickable area
When crawling content and looking for a number-type field ending with "_number" but the page has a non-number value, the log will now show the page as failed. You get it, numbers are hard sometimes.
August 31, 2022
"Did you mean" clickable area
When showing the "did you mean…" suggestion, the clickable area is no longer the full width of the window. Contrary to popular belief, we didn't mean to do that.
August 24, 2022
MyCludo scrolling fix
The scrolling has been fixed when opening modal in MyCludo. You can now scroll to your hearts' content… Or until your finger hurts.
July 12, 2022
Instant engine permissions
Changes to engine permissions for a user did not kick in as fast as it should. But don't worry, from now on your users will have the right permissions instantly.
July 7, 2022
Voice search icon now in 36 languages
The title attribute of the voice search icon is no longer only in English. In fact, we added 35 other language versions of the "Search by voice" title. As they say in France: "You are le welcome."
July 7, 2022
Multiple links within banners
When designing a banner, you can now add links to multiple elements at once. We recommend you use these saved seconds at the water-cooler to hear about your colleagues' weekend plans!
July 4, 2022
Synonyms containing communal words
Happy Independence Day to our US customers! Very apropos, synonyms, which contain the same word as the query, are now liberated and act like a true synonym. For example, "Independence day" is a synonym of the query "independence."
Cue the fireworks!
June 28, 2022
Category values
We located a vulnerability in our search function when using category values. It has now been fixed, so no evildoers can mess with your search results.
June 16, 2022
Overlay template update
When closing a search with the overlay template and going back in your browser we would show a "page not found" message. After looking under the couch cushions, we have now found the page.
Have you seen any bugs in the Cludo product?
No need to call the exterminator.
Drop us an email and we will look into it.
You can also contact us if you have ideas for how we can further improve the product.