Solutions and implementations
Integrate search and discovery into your digital touchpoints
Having been in this business for many years, we have helped companies within various industries efficiently improve the way people find what they are looking for.
Cludo's search and discovery solution empowers teams to design user journeys in many different styles – all with the same goal of making it as easy and convenient as possible for visitors interacting with your digital touchpoints.
Unlock the potential of tailored journeys for your visitors by using search bars, category pages and guided conversations. Through a variety of different searches, you can craft an experience that is both personalized and engaging. Combine these functionalities to create an extraordinary experience!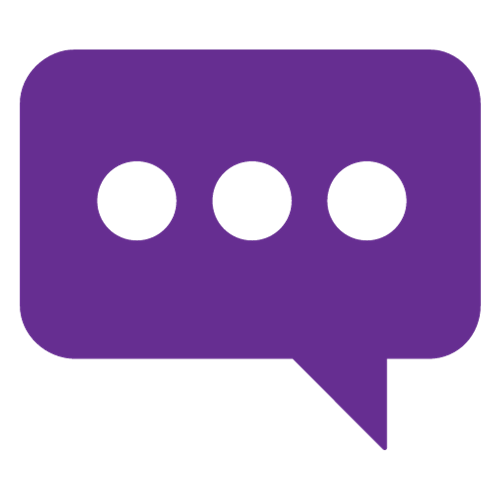 Autocomplete
Autocomplete uses machine learning to suggest terms while a visitor is typing to ensure a faster, smoother and more efficient experience.
The instant suggestions feature allows you to display popular or relevant search terms to visitors before a search has been completed.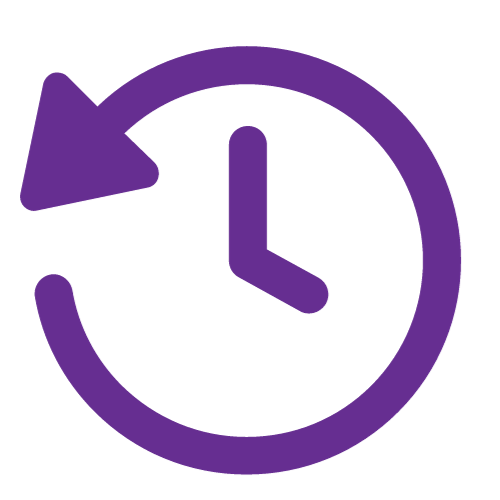 Recent searches
Recent searches will display each individual visitor's latest searches, either when they conduct multiple searches or are returning as a visitor on the site.
SAYT is a visual search experience where your visitors will be presented with search results with each keystroke.
Voice search gives visitors the ability to enable speech-to-text in order to search in a way that works best for them.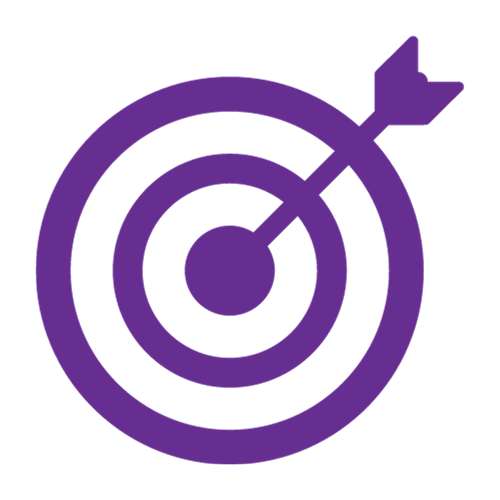 Personalization
Deliver tailored search experiences to set personas by integrating search to deploy relevant Page Rankings or Banners to match audience behaviors and intents.
Website
Search across your entire business
Your visitors don't always know where to find the information they are looking for. With a Top Menu search that searches globally for all your content, no matter if it's located in your blog, knowledge base, commerce or other area, they will be able to find it from here.
We recommend supplementing the Top Menu search with a Guided Conversation for the visitors who are still exploring and need to be guided towards their destination. The Search Assistant could also be added as it follows the visitor as they traverse your website.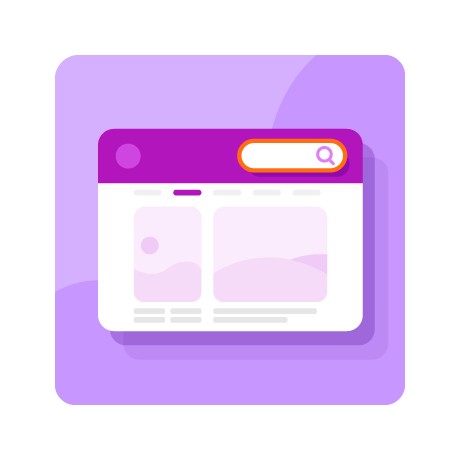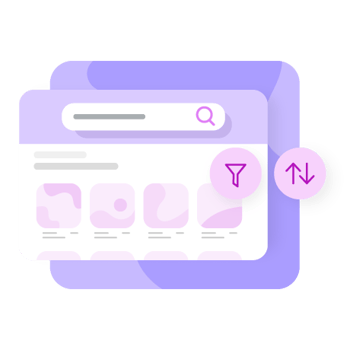 Blog
Showcase your best content
Display your valuable content and make it the center of focus with a Results Page solution. With filtering and sort by options, give visitors the ability to explore and discover relevant content.
Furthermore, we recommend a Results Page with a Categorized Design. Provide visitors an overview of the type of content available and keep them engaged with your website content longer.
Knowledge base
Help visitors find the answer
Visitors to your knowledge base or help center are looking for answers to their specific challenge. Provide them with a front and center solution. Encourage them to tell you their problem and give them instant answers with search as you type.
Combine your knowledge base solution with a Results Page to give visitors the ability to filter and sort exactly what they looking for. Further compliment the experience with an Assistant and/or Guided Conversation to guarantee your visitors needs are met!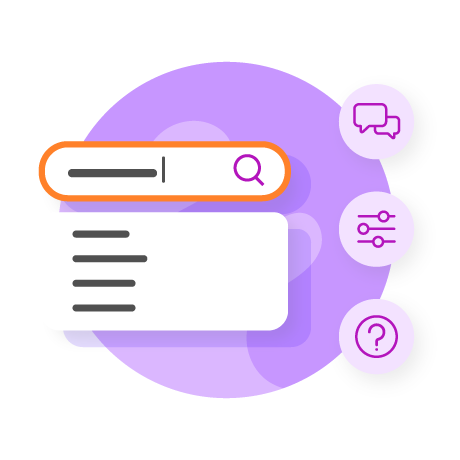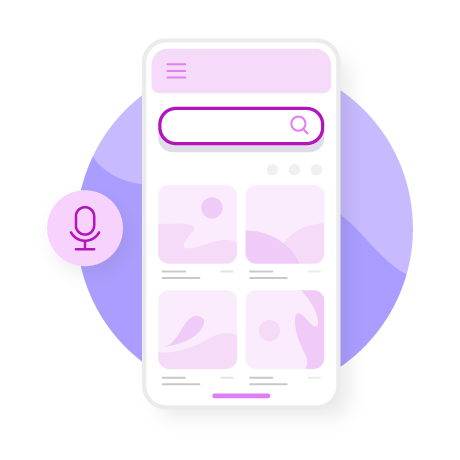 App
Create a seamless experience
Visitors have limited space within an app, making it crucial to take advantage of it. By offering voice search, you eliminate the need to pull up the keyboard in the first place and disrupt the overall app experience.

App search benefits from a top menu search experience. Visitors can easily access search while you utilize the rest of the space to display relevant content.
Ecommerce
Search built for product discovery
It can be overwhelming for visitors when presented with numerous products and services with many filtering options. Help visitors find what they are looking for by offering a Guided Conversation that leads them through a series of questions, driving them to pertinent results.

For visitors who know exactly what they are looking for, have a top menu search available. Offering recommended content on product pages can result in visitors discovering additional products or services, helping increase revenue and the likelihood of a return customer.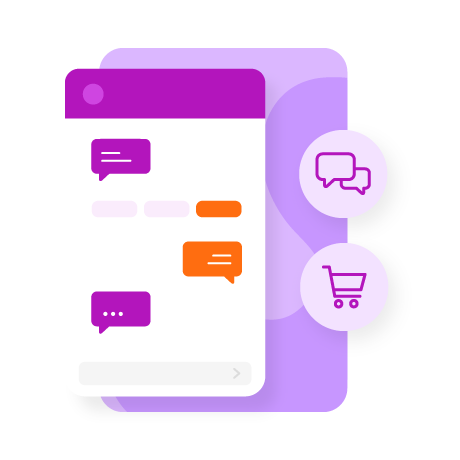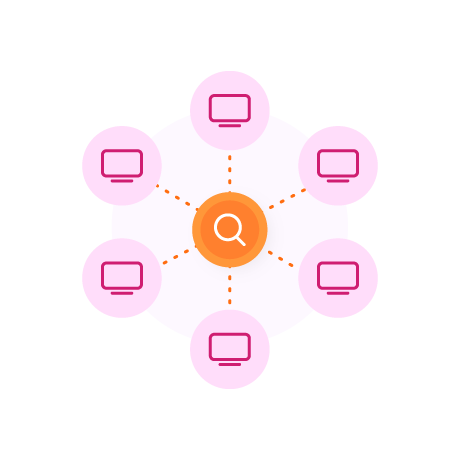 Workplace
Streamline your workplace search
By creating a workplace solution with Cludo, each employee gets their own personalized experience within the parameters of added security and content permissions.
Very often the search experience within your organization gets overlooked. That's why Cludo offers a federated search solution. When combined with front and center search, you offer a one-stop-shop for all the content your employees need on a daily basis.
Take your search from idea to reality.