Telecommunications
Connect with your customers through optimized search
Easily direct customers to the products and services they seek while simultaneously promoting offers and content with our user-friendly, intuitive search solution.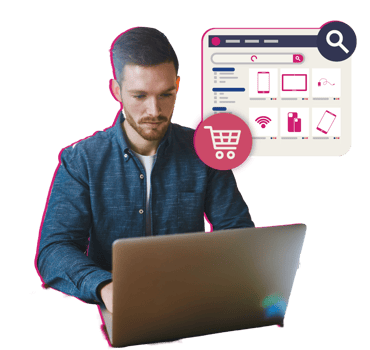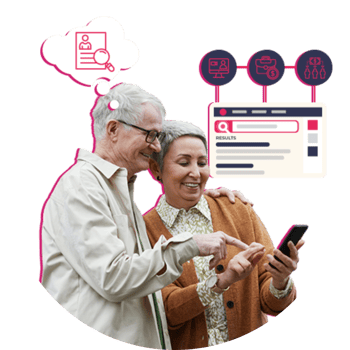 Heighten your brand with dynamic search
Serve your diverse customer base through personalized experiences
Consumer expectations for high-speed internet and this generation's smartphones is higher than ever. Of those consumers, 91% are more likely to shop with brands who recognize, remember, and provide relevant offers and recommendations.
Let our AI-powered search support visitor needs while helping you build trust as a telecommunications provider. Cludo's intelligent search solution will help you support the diverse needs of your customers in a timely and cost effective manner, saving your team time and resources.
Cludo in action
How Vodafone Australia uses Cludo to meet diverse customer needs.
Serving a massive consumer base with an incredibly diverse set of needs, Vodafone Australia was looking for an efficient way to direct customers to the products or services they were looking for. The solution had to be user-friendly, enabling the digital marketing team to easily optimize results and promote offers and content, which ultimately lead them to Cludo.
Personalized, easy-to-navigate search
Tailor the experience to every visitor
Connect and build trust
Be a resource for your global audience no matter their phone or internet need. With optimized search, you ensure every search query is met with relevant, useful results.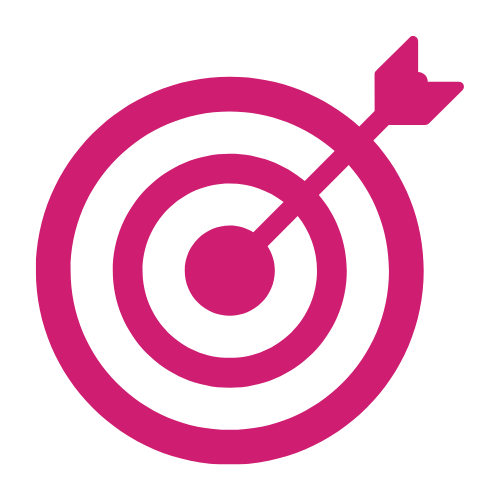 Identify user intent
Distill your search data into palatable topics and themes with our AI-powered feature, Intents. Use these insights to fill content gaps, add products or services and ultimately improve your website.
Promote and advertise
Guide visitors and encourage product discovery with features like Banners and Instant Suggestions. Let Cludo do the heavy lifting for you when associated search terms are entered.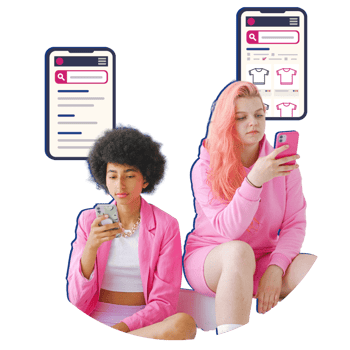 Keep them coming back
Boost activity on your mobile banking app
You know firsthand how important your mobile app is to the success of your business. In order to keep visitors coming back, you need an exemplary in-app search experience.
Whether your customers need information on the latest iPhone, want to shop for accessories or learn how to pay their bill, Cludo's in-app search makes it easy to find what they're looking for. And the easier your app is to use, the more frequently those users will log into the app.